BIA 101 New Edition
The ideal investigative system for nutritional therapy and diagnosis, for adults and children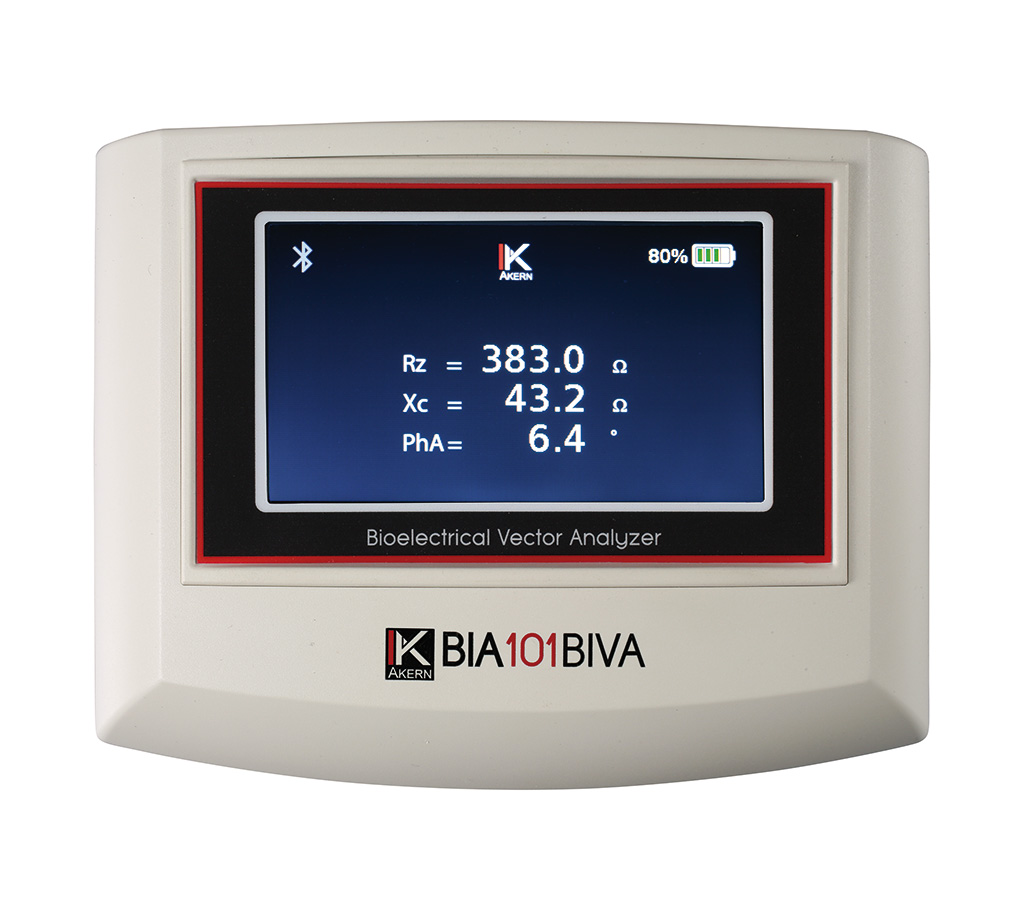 BIA

101

BIVA -

i

s the new specific frequency bioimpedance analyser for assessment of nutritional

,

m

uscular and hydro-electric status



INNOVATIVE
Smart Tech: BIA 101 BIVA has an energy-saving 5.7'' display. The new power supply circuit offers up to 16 hours' continuous use before battery recharge, while wireless communication with a PC via Bluetooth makes this device even more convenient.
RELIABLE
Smart Check: BIA 101 BIVA has an integrated selftest system to check sensor operation, calibration and battery charge level. The auto power-off prevents unnecessary energy use to conserve optimal performances.
CONVENIENT
Its super-compact, ergonomic design makes it even easier to use: weighing just 600 grams, the BIA 101 BIVA is the ideal analyser for users who work in several different locations.
VERSATILE
Latest generation electronics mean that BIA101 BIVA can be
used even on patients with implanted cardiac devices or during pregnancy. Precision to a tenth of an Ohm makes it the ideal research instrument.
CONNECTED
Thanks to a latest-generation Bluetooth system, the device can connect to data collection systems and to the Bodygram Cloud proprietary software.
BIA 101 BIVA is an invaluable aid in many applications, including:
Evaluation and follow-up of corporeal and weight-for-height development in children
Evaluation of variations in body composition during weight loss and special dietary regimes
Evolution and control of nutritional and hydration status during pregnancy
Prevention and evaluation of muscular decline and hydroelectrolytic changes in the elderly
Evaluation and follow-up of fitness programmes
Epidemiological studies