The Essence of Akern®
A step ahead in body composition
A pioneer in the world of body composition for forty years, AKERN® continues to follow the path of innovation and is always one step ahead, anticipating the needs of the future of diagnostics with innovative technologies.
---
Innovation, R&D and Know-how
Science-driven innovation
For 40 years, AKERN®'s innovation has driven major progress in body composition analysis, marking the various stages of evolution in this field.
Each year, AKERN® invests a significant share of profits in operational and experimental research to refine its hardware and software systems, with the ultimate aim of enhancing data reliability with a view to increasingly widespread use of bioelectrical impedance analysis in clinical settings.
Part of these investments are earmarked for research into new fields of application for bioimpedance and the definition of new technologies, with the goal of opening up new markets.
---
Scientific rigour
Scientific rigour accompanies the development of AKERN® solutions, guiding the company in the development of innovative technologies in the field of body composition.
Thanks to this, AKERN® is constantly one step ahead in research and development activities in various areas of body composition analysis. Akern®'s daily goal is to translate the achievements of science into tangible solutions, bridging the gap between research and applied science.
In 40 years of activity, AKERN®'s technical-scientific team has successfully developed exclusive algorithms and equations, validated by thousands of scientific publications.
---
Technologies
BIA RE-Evolution. 
AKERN® designs and produces world-class solutions dedicated to the measurement of body composition, characterised by advanced scientific and technological content and high performance.
In 40 years, AKERN® has developed over 20 different BIA devices: many of these professional impedance analysers have marked major developmental advances in the world of body composition.
The whole BIA device line is certified as Class IIA MD,  and complies with the latest European Directives for Medical Devices. Manufacturing processes are supervised by a third party notified body.
Thanks to specific validation studies, AKERN® Body Composition Analysers can be safely used in children, during pregnancy and in subjects with active implantable medical devices (AIMD) such as pacemakers, defibrillators and infusion pumps.

Scroll for other dates in Akern® tech history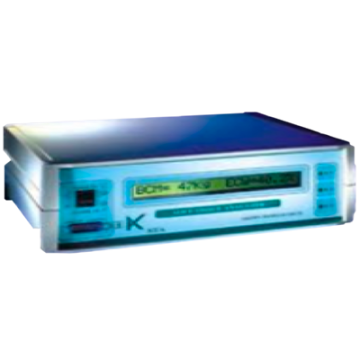 The launch of the first computerised impedance plethysmography (hereinafter CIP PLUS) for the diagnosis of venous circulation in the limbs.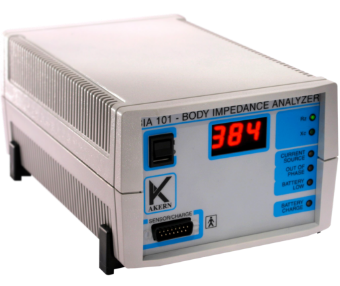 The launch of the first device of the BIA 101 line, cited in over 1500 studies published in international journals.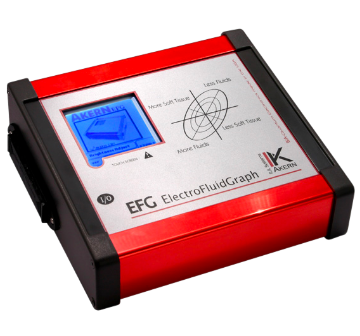 Electro Fluid Graph® is the first bioimpedance analyser equipped with a touch-screen (Palm OS®) designed for use at the patient's bedside.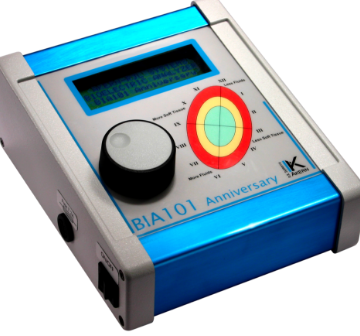 2007BIA 101 SPORT EDITION
AKERN® develops the first device for segmental impedance analysis based on the measurement model by L.W Organ (1994). The technology meets with great acclaim and was so successful that it won the FIBO Innovation Award (The European Award of the Fitness and Wellness Industry) in 2008.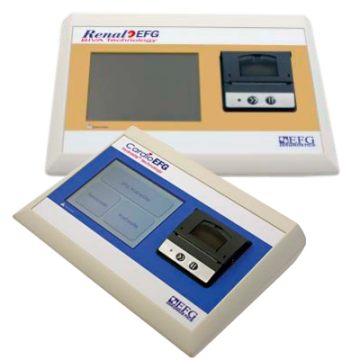 2009CARDIO EFG®AND RENAL EFG®
Lines dedicated to cardiology and nephrology, thanks to collaboration with the blood peptide markers industry (BNP -ANP).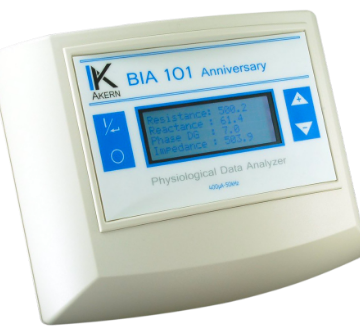 To mark its 30th anniversary, AKERN® introduces its latest product for segmental bioimpedance and revolutionises the design of the device destined to shape future models of the BIA 101 line. Connected to the BODYSCAN dedicated software module, the device provides estimates of muscle mass for 9 body areas: single limbs, upper and lower body half, right and left body half and torso.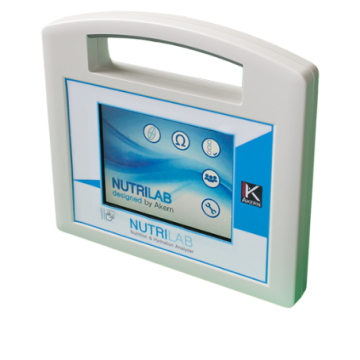 AKERN® introduces the first "Point Of Care" device. Equipped with a touch-screen display for immediate viewing of results, plus a large internal memory, this new device can perform nutritional and hydration status analyses at the patient's bedside, enabling easy integration of bioimpedance analysis within hospital clinical practice.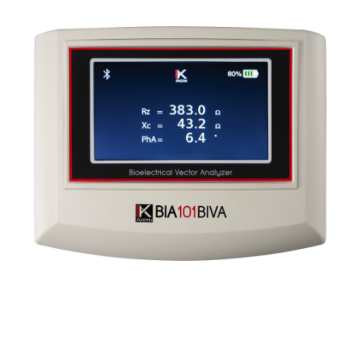 BIA 101 BIVA heralds new improvements to many of the device's technical characteristics, making it safer for measuring different categories of patient. Precision to a tenth of an Ohm also enables the system to be used in research contexts.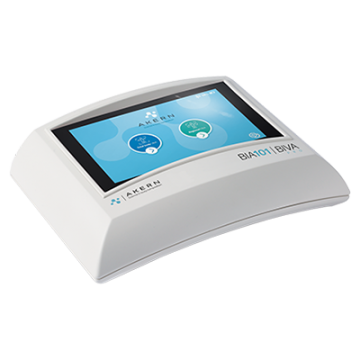 The first bioimpedance analyser designed to provide an index of bioelectric data quality and validated on the real anatomical path of the electrical current.