The Identity of Akern®
A step ahead in body composition
A pioneer in the world of body composition for over forty years, AKERN® continues to lead the path of innovation and is always one step ahead, anticipating the needs of the future of diagnostics with innovative technologies.
---
Innovation, R&D and Know-how
Science-driven innovation
For more than 40 years, AKERN® has driven major innovation to body composition analysis, contributing to the different evolutionary stages of this discipline.
Each year, AKERN® is committed in investing heavily in scientific research and product optimize its hardware and software systems, to guarantee data reliability and extend the benefits in using bioelectrical impedance analysis to different clinical settings.
Part of these investments are earmarked for research into new fields of application for bioimpedance and the definition of new technologies, with the goal of opening up new markets.
---
Rigorous Science
The rigorous application of science is at the heart of product development of in AKERN® allowing the company to provide innovative technologies in the field of body composition.
Thanks to this, AKERN® is constantly one step ahead in research and development of products, software and applications of body composition analysis. AKERN®'s mission is to translate the scientific achievements into specific solutions, bridging the gap between research and applied science.
In 40 years of activity, AKERN®'s technical-scientific team has successfully developed exclusive algorithms and equations, validated through thousands of scientific publications.
---
Technologies
The BIA revolution.
AKERN® designs and produces premium class solutions for body composition assessments, based on solid scientific basis, reliable technology to provide the highest performance.
In 40 years, AKERN® has developed over 20 different bioimpedance analysis (BIA) devices: many of these professional analysers have marked major developmental advances in the world of body composition.
The entire BIA sensor line is certified as Class IIA Medical Device,  and complies with the latest European Directives for Medical Devices. Manufacturing processes are supervised by a third party notified body.
Thanks to specific validation studies, AKERN® Body Composition Analysers can be safely used in children, during pregnancy and in subjects with active implantable medical devices (AIMD) such as pacemakers, defibrillators and infusion pumps.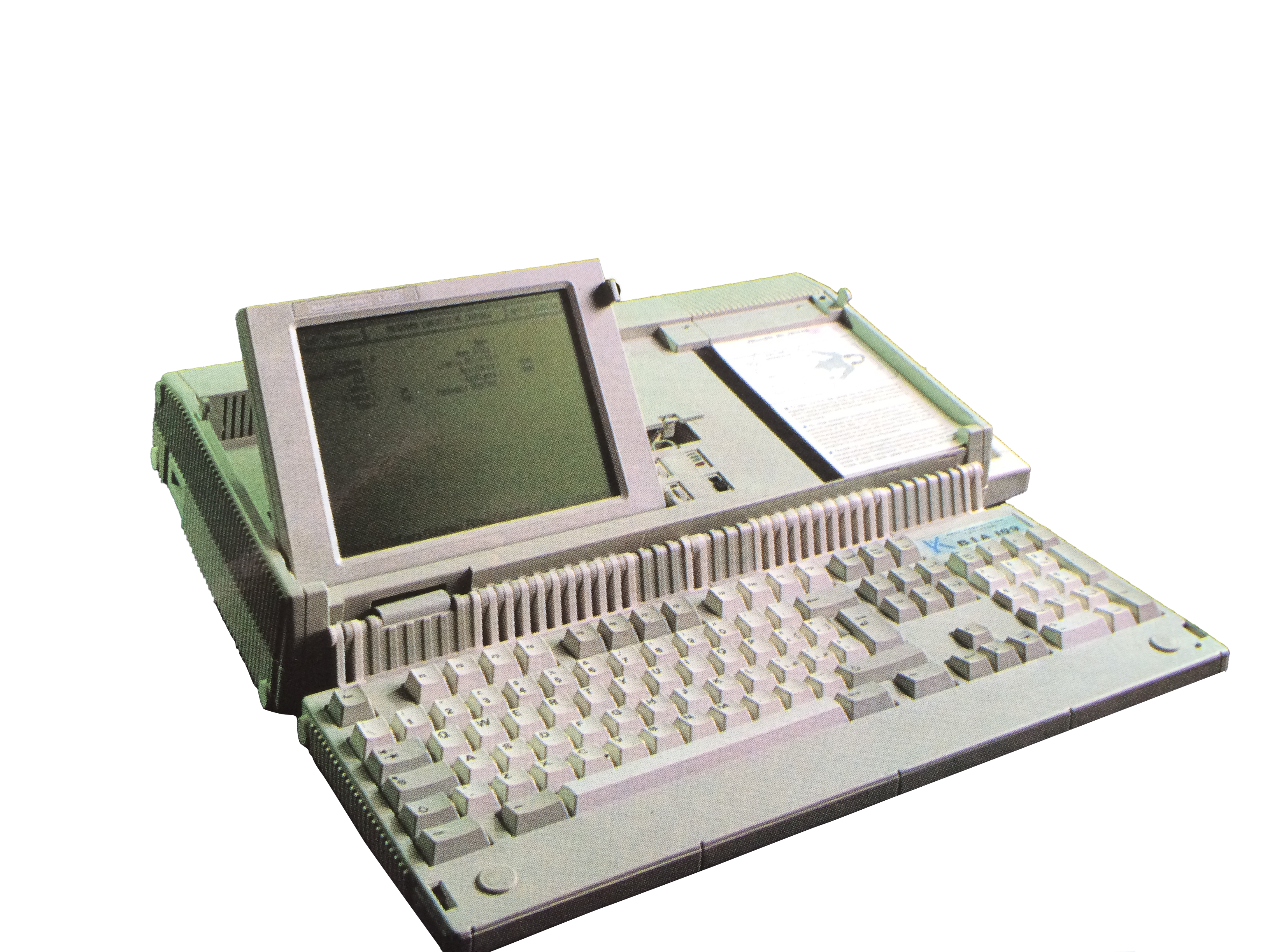 The first PC-integrated body composition analyzer available for the European market. a transportable system for analyzing the nutritional status of hemodialysis patients.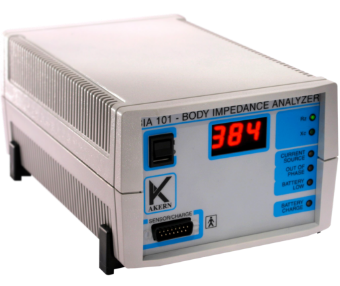 The first device of the BIA 101 line, cited in over 1500 studies published in international journals, is launched.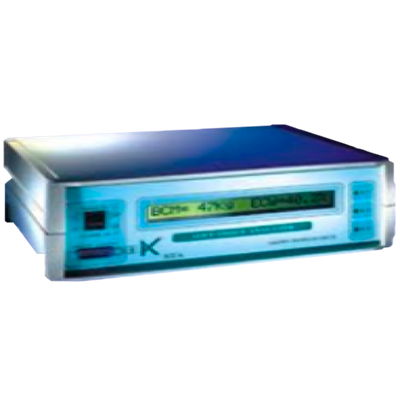 The first bioimpedance analyzer capable of directly assessing body composition without the addition of anthropometric data, therefore allowing for use in clinical settings, especially in nephrology and on critically ill patients.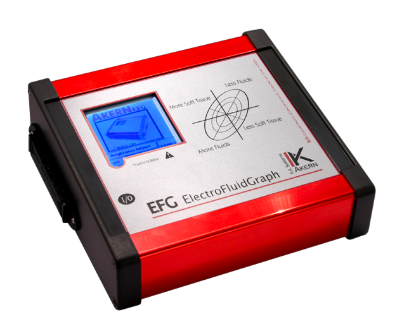 Electro Fluid Graph® is the first bioimpedance analyser equipped with a touch-screen (Palm OS®) designed for use at the patient's bedside.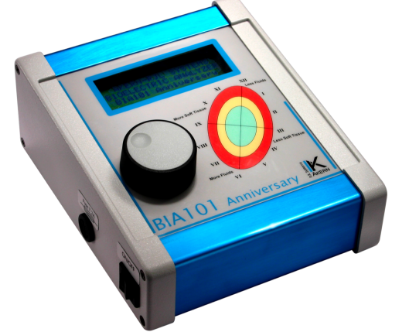 2007BIA 101 SPORT EDITION
AKERN® develops the first device for segmental impedance analysis based on the measurement model by L.W Organ (1994). This technology was so successful to win the FIBO Innovation Award (The European Award of the Fitness and Wellness Industry) in 2008.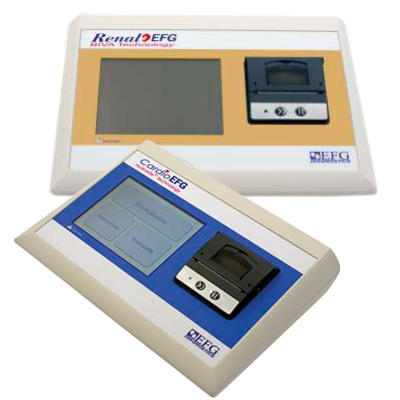 2009CARDIO EFG®AND RENAL EFG®
Cardio EFG and Renal EFG are sensor lines dedicated to cardiology and nephrology, are the result of a partnership with the blood peptide markers industry (BNP -ANP).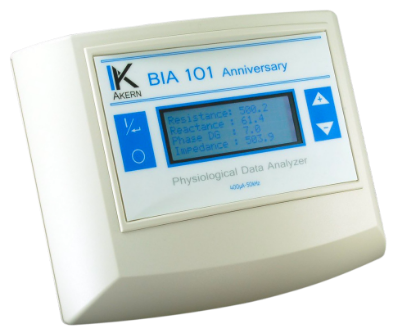 With its 30th anniversary, AKERN® introduces a new design to the senor case, that will then mark the shape of the future models of the BIA 101 line. BIA 101 ANNIVERSARY becomes the most advanced product for segmental bioimpedance analysis at that time. Connected to BODYSCAN software, the device provides estimates of muscle mass in 9 body areas: single limbs, upper and lower hemisomes, right and left hemisomes and the trunk.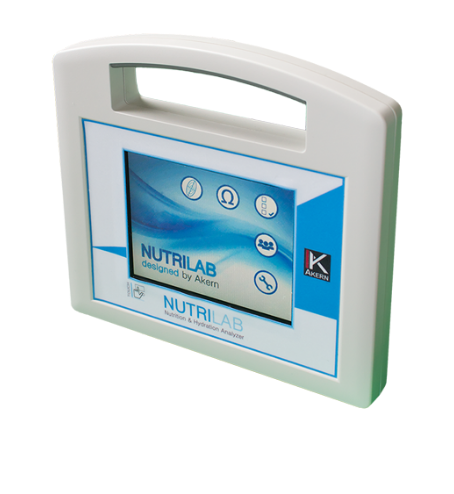 AKERN® introduces the first "Point of Care" device. Equipped with a touchscreen display for immediate viewing of the results, Nutrilab™ features also a large memory capacity to store a huge patient database; this new device can perform nutritional and hydration status analyses at the patient's bedside, enabling easy integration of bioimpedance analysis within hospital clinical practice.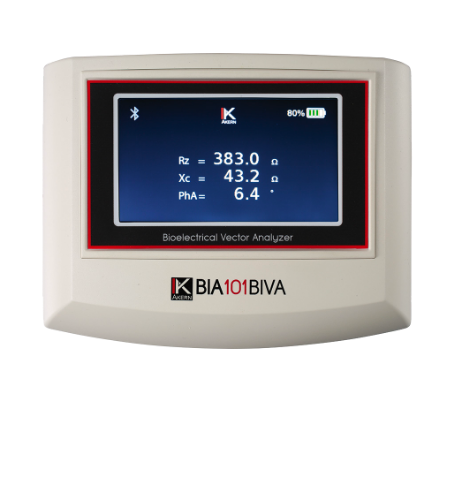 With BIA 101 BIVA® new improvements to the device's technical characteristics are implemented, making it more reliable for measuring different categories of patients. Precision up to 1/10 of an Ohm also enables the system to be used in clinical research.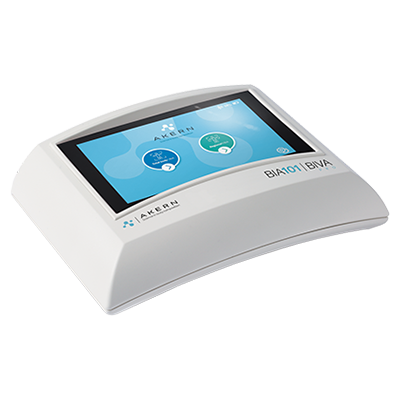 The first bioimpedance analyzer capable of performing both Total body analysis and single anatomical region analysis (specific regional is kit supplied separately); the sensor is validated on the real anatomical path of the current, that follows the muscular fibers. BIA 101 BIVA® PRO also provides a quality index of the bioelectrical data measured (SQM, Signal Quality Manager).