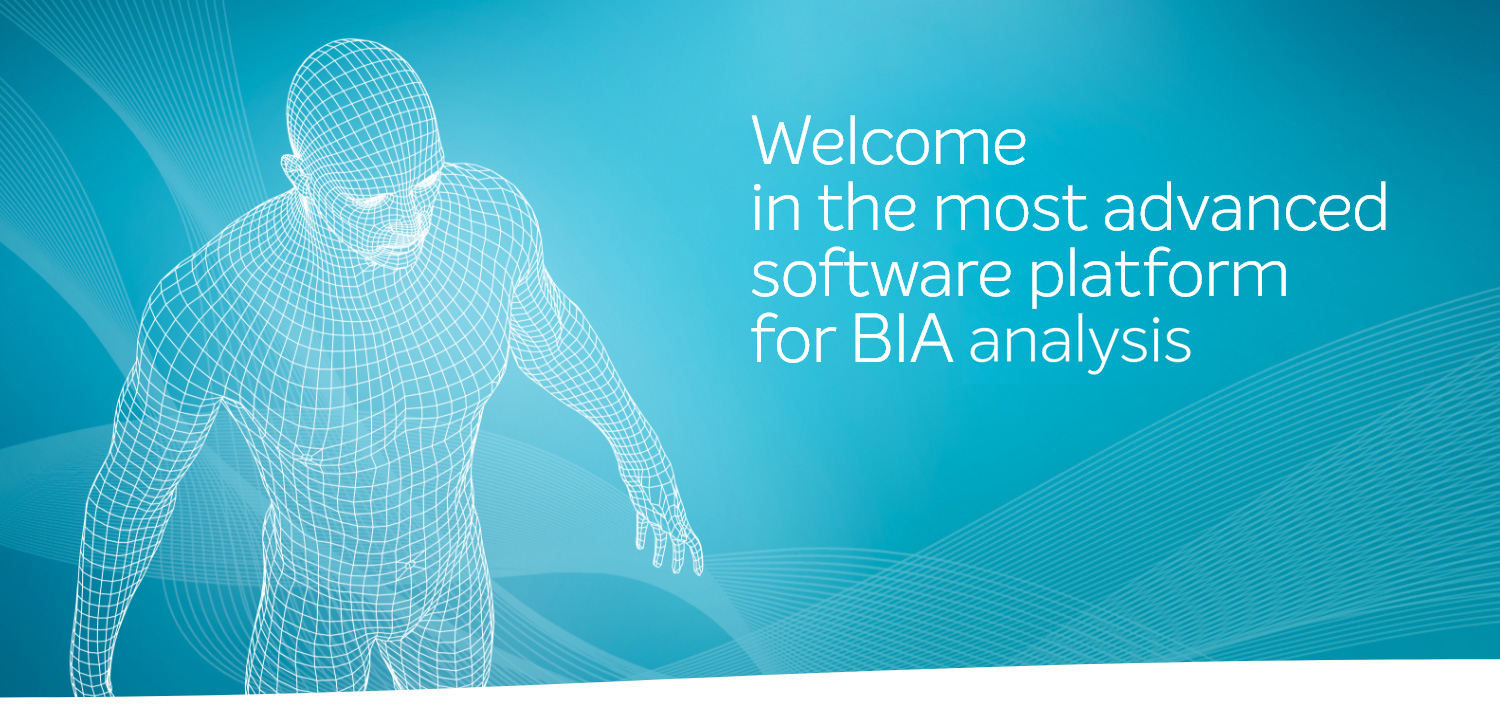 Get Reliable Analysis Method
The most advanced professional software for body composition assessment. Today even more powerful, flexible and complete.
Akern presents the latest release of BODYGRAM™, the most advanced software tool for body composition analysis and data interpretation. Renewed, improved and more flexible, today, BODYGRAM ™ is the only tool on the market that can guarantee accurate, reliable and clinically relevant results.
Bodygram™: Akern's knowledge and progress in your hands
Thanks to 40 years of research and experience in the field, with more than 4000 published studies and over 20,000 users in 5 continents, AKERN devices are considered by specialists the reference standard for bioimpedance both in clinical-diagnostic field and medical-scientific research. BODYGRAM ™ incorporates years of scientific progress and Akern know-how: a step ahead.
Main features:
Algorithms based on the real hydration state to improve the reliability of fat mass and fat free mass estimates.
Direct qualitative analysis of tissues using BIVA approach and the Biavector® nomogram
Predictive formulas and specific reference values ​​for paediatric, adult and geriatric populations.
New features:
The new version BODYGRAM ™ has been enriched with new features designed to improve overall performance.
Improved flexibility and customization to meet professional needs, improved accessibility from any device and OS, enhanced data safety, completeness of operational functionality and scientific value.
Customized reports: today Bodygram™ includes a new tool to create customized reports to address different patient management needs. Total freedom in choosing the elements to be included in the reports to better guide the patient along his journey.
Unlimited access to exams, anywhere: Bodygram™ offer two different workspaces: Online on a dedicated server platform and Offline with Desktop application (for Windows and MacOS).
Responsive and multi-platform. Bodygram™ is accessible from any type of device and compatible with the most popular OS: MacOS, iOS, Windows, Android on desktop, smartphone or tablet.
Data safety: Bodygram™ includes an automatic Cloud based data back-up system and a data recovery function.
Scientific update: Bodygram™ is constantly up-to-date to guarantee a professional analysis tool always aligned with the clinical research progress.
Complete modular structure: the new Bodygram™ software incorporates in a single application all functions included in the add-on modules of previous analysis software.
Included functions:
1) Hydragram® and Nutrigram® scales for Biavector ™ interpretation and subject's water and nutritional status assessment.
Akern was the first company to implement BIVA approach after its validation in 1994 by introducing the Biavector® nomogram.
Thanks to important collaboration with international study groups over the years, Akern developed a method of immediate Impedance data interpretation for a simple and quick reporting of hydration and nutrition state of the subject: Hydragram® and Nutrigram® scales
Being based only on tissue electrical properties, body masses and volumes assessment with Hydragram® and Nutrigram® is not influenced by errors derived from predictive equations.
Biavector® Hydragram® and Nutrigram® are clinically validated analysis tools designed by Akern. Their validity lies in the use of Akern devices.
Hydragram® scale: hydration in a number.
Hydragram® provides the real subject hydration by giving fluids percentage in fat free mass. Percentage values ​​correlate with vector position on the Biavector ™ nomogram and follow the displacement along the major axis. Hydragram® classify subjects as normohydrated, hyperhydrated or dehydrated according to the Moore et al curves. Subjects with altered hydration can be further stratified according to the degree of fluid alteration (mild, moderate or severe). The use of the Hydragram ™ scale for hydration state evaluation and monitoring is increasingly widespread not only in sports and nutrition but also in the clinical setting in association with other specific biomarkers such as BNP, ProBNP, nGAL3.
The Nutrigram® scale: a clinically validated parameter for nutritional status assessment.
Nutrigram® provides an estimate of creatinine excretion (Ucr / 24h) derived from BCM values. Creatinine is an indirect product of muscle cells totally secreted by the kidney. The amount of creatinine secreted in the 24h is then used as a parameter to define the subject's cellular mass. Nutrigram® values ​​correlate with the position of the vector on the Biavector ™ nomogram and follow the displacement along the minor axis. This parameter, recently validated by Cereda et al 2019, is particularly helpful for the management of patients at high risk of malnutrition who require timely nutritional support.
2) Indices for screening and diagnosis of malnutrition and sarcopenia assessment according to the ESPEN and EWGSOP guidelines
Fat Free Mass Index (FFMI) and Fat Mass Index (FMI). BODYGRAM™ software allows the evaluation of nutritional status over time thanks to percentile curves for Caucasian subjects from 18 to 98 years published by Schutz et al in 2002.
Skeletal Muscle Index (SMI): Index for the quantitative assessment of muscle mass obtained by Skeletal Mass parameter calculated with the Janssen et al 2006 formula. EWGSOP Guidelines indicates SMI index to confirm Sarcopenia diagnosis.
Muscle Quality Index (MQI): Index for the qualitative assessment of muscle mass. Expresses muscle quality through the relationship between muscle strength measured with dynamometry and the amount of estimated muscle mass.
Standardized Phase Angle (SPA): the phase angle standardized by sex and age. This parameter expresses, within the normal population, the ratio between mean Phase Angle values ​​of subjects belonging to a specific age
and sex group and its standard deviation. Paiva et al 2010 demonstrated that SPA, is an independent prognostic indicator of cancer patients
3) Anthropometric evaluation of body constitution and cardio-metabolic risk. The collection of anthropometric data is of particular importance to monitor the localized fat and to assess the risk of cardio-metabolic diseases. The software provides a simple method for anthropometric data collection and evaluation.
4) Analytical evaluation of energy expenditure. Integrates calculation of daily energy expenditure with the level of physical activity (PAL) and the energy expenditure induced by physical and sports activities. Based on this data, the user can set a clear weight loss program, based on an accurate estimate of the energy requirement, modulate the caloric intake in the diet, act on the duration of the food plan and the amount of weight to be lost.
Discover all features of the new software BODYGRAM ™ (click here)
For information about previous releases click here.