NUTRILAB™
"Point Of Care" for hydration and nutritional status assessment
NUTRILAB™ is the multi-function ultraportable, touch operated bioimpedance analyser for bedside assessment of nutritional and hydration status.
Developed for real time classification of patient fluid and nutritional status, NUTRILAB™ is a great help for stratifying the risk of patients receiving artificial nourishment, acute and post-acute patients, intensive care patients and critical patients in general. Through bioelectrical impedance analysis, the sensor offers an immediate overview of nutritional status and any malnutrition, intra-extracellular ratios, fluid overload or dehydration, and cellular depletion or vitality.
NUTRILAB™ can be used on patients fitted with cardiac active stimulation and pacemaker devices.
NUTRILAB™ can also be used directly at the patient's bedside to manage:
the main nutritional screening questionnaires (MNA®, Must®, NRS 2002);
the waist/hip ratio for cardiovascular risk assessment;
calculation of the nutritional scores and indexes BCMI, FMI and FFMI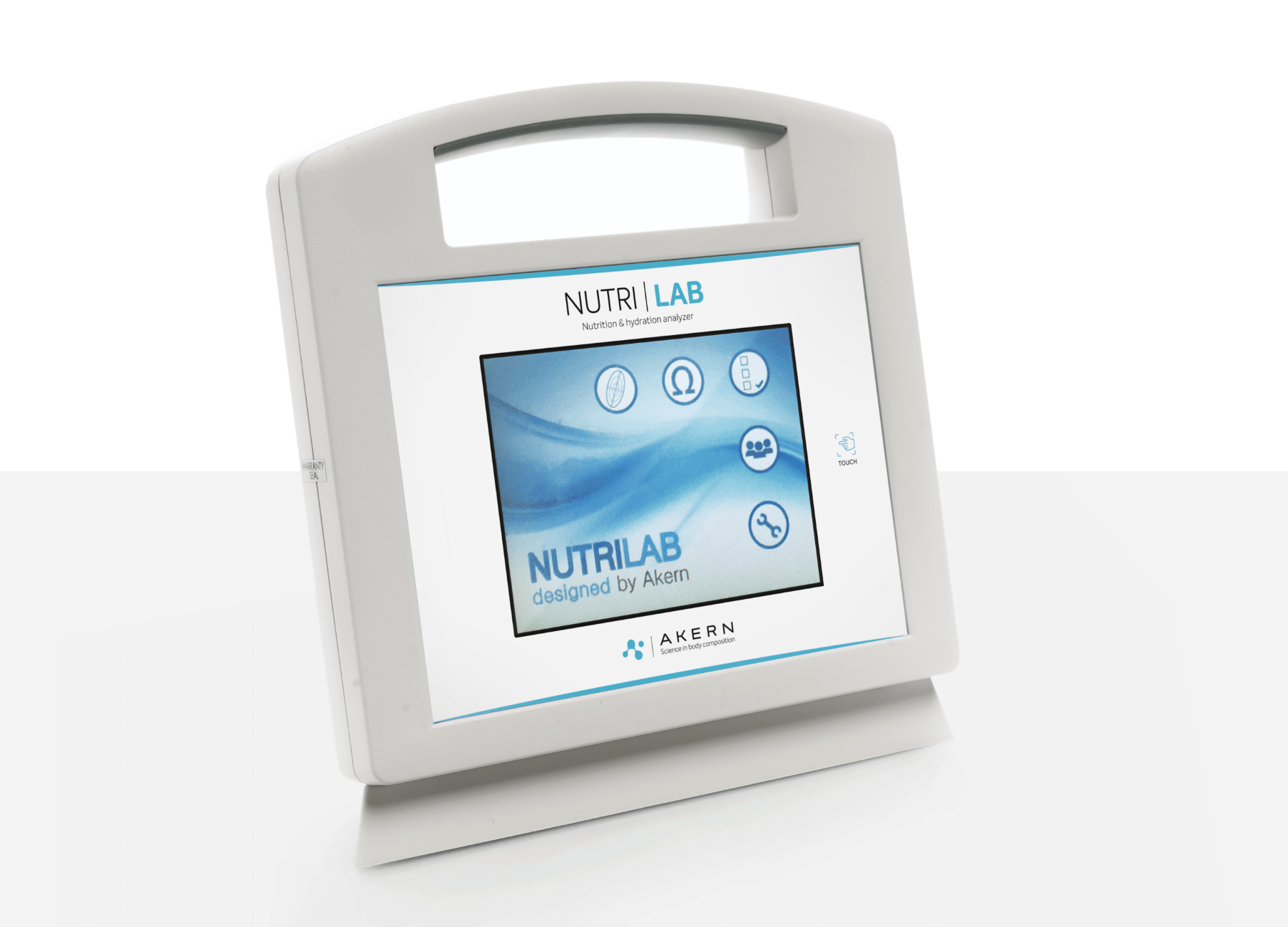 Technical specifications
Device classification

Class IIa Medical Device - 93/42/EEC

Measurement method

Total body BIA

Data on screen

· BIAVECTOR; · HYDRAGRAM® and NUTRIGRAM® scales;
· Nutritional Scores and Indexes;
· Nutritional screening questionnaires (MNA®, Must®, NRS®);
· Body composition estimates

Battery charge duration

4 hours of continuous use, real-time display of battery charge and recharge status

Dimensions

Length x width x height 22.8 x 20.2 x 8 cm
Weight 1.0 kg

Measuring current

400 μA

Frequency

Sinusoidal signal frequency 50 kHz ±1%

Resolution and accuracy

RESISTANCE (Rz): Resolution 0.1 Ohm - Accuracy 1% REACTANCE (Xc): Resolution 0.1 Ohm - Accuracy 1%

Data transmission to the PC

USB

Software

BODYGRAM PLUS™ (offline version
BODYGRAM HBO

Database

Gestione archivio pazienti da dispositivo

Software