Back in presence at the Body Composition Conference!!
29th – 30th April 2022 we will attend the 7th Edition of the most important Conference for Body Composition experts: the Body Composition Conference.
This year's topic will be "Primary Prevention: the role of diet and physical activity". We are finally back in physical presence in Cesena, at the amazing headquarters of Technogym, world leader designer of gym equipment and fitness solutions.
Performing regular physical activity, in addition to a balanced and healthy diet, aim at reaching and improving the state of health, preventing the early onset of chronic diseases, and/or limiting their effects. This is the theme of the Body Composition Conference 2022, that attracts physicians, nurses, physiotherapists, nutritionists, and fitness experts, that join together to share contents, pathways, and work protocols in an exceptional venue.
Unique in its kind, this year's conference will be simultaneously translated into multiple languages and will also host international guests to address not only the national audience but also give a more open and global perspective on the European panorama.
And more is yet to come: following the Body Composition Conference, evening online symposia in May will offer further insights on specific topics, related to the year's theme. Akern® will host two of these virtual meetings: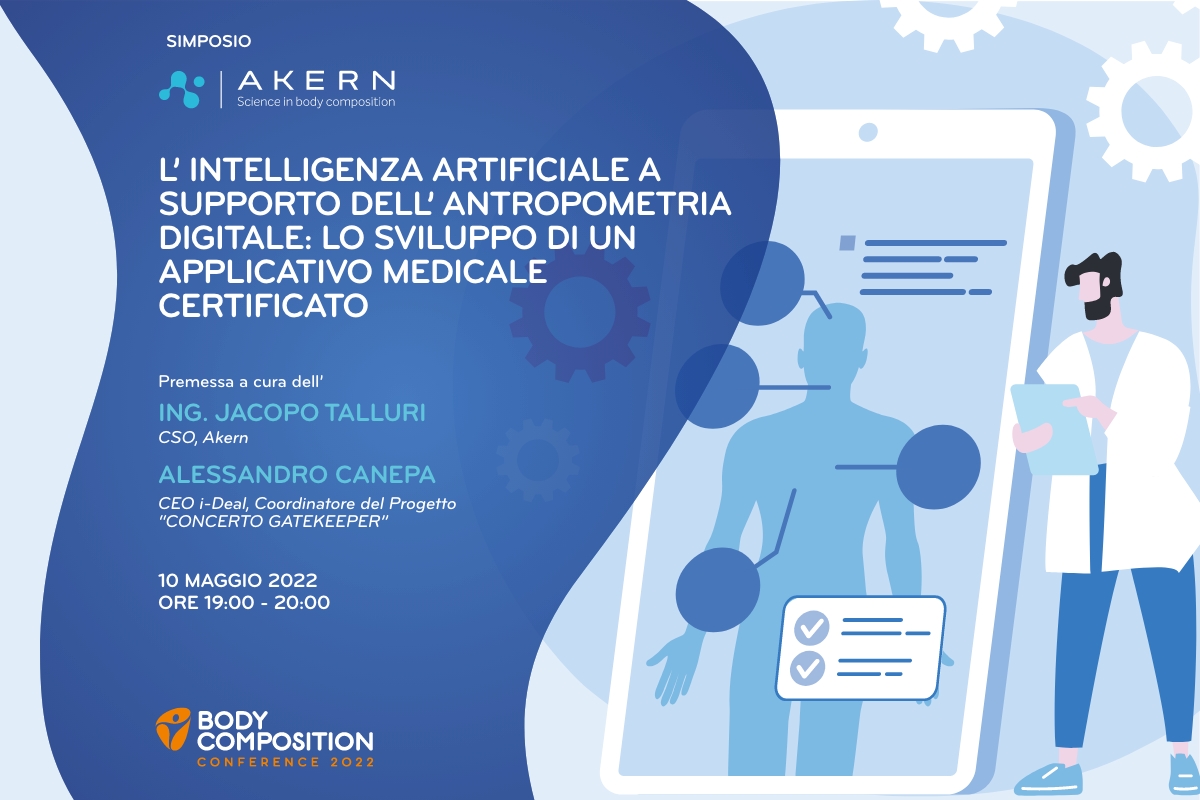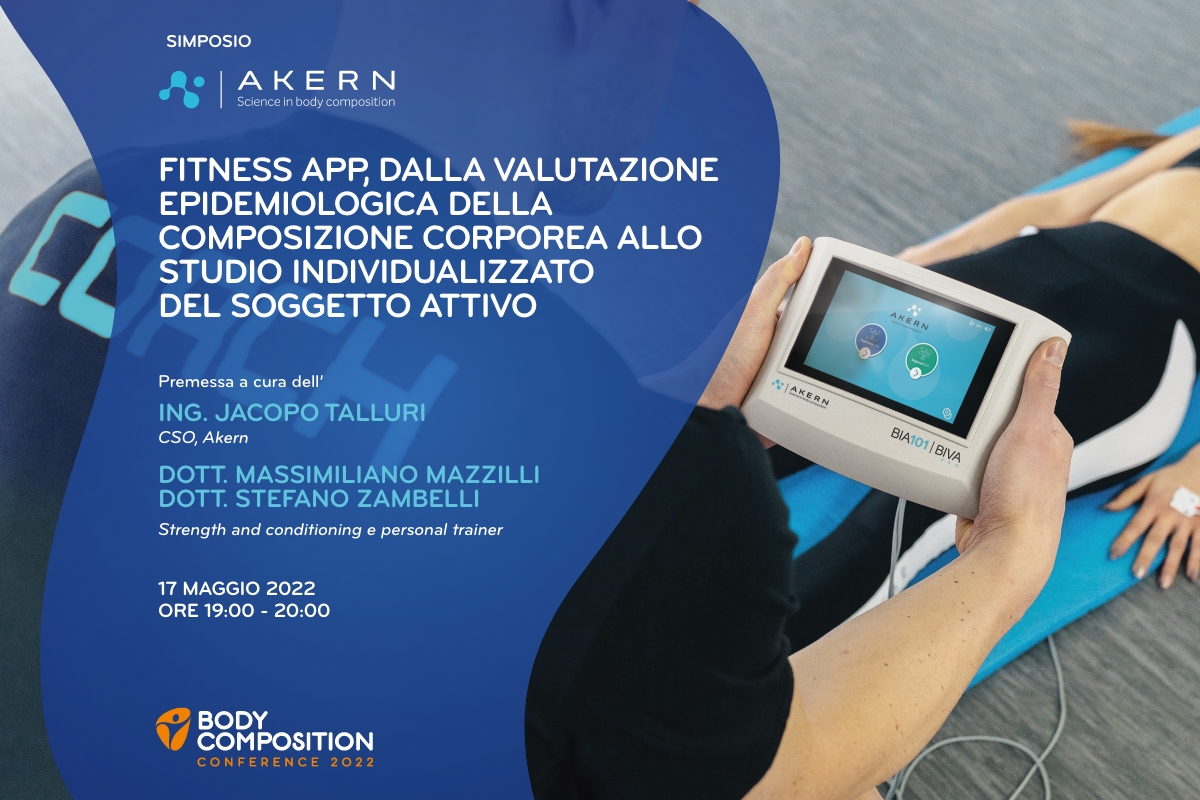 For guests unable to attend the Body Composition Conference in presence, as always, a virtual participation will be possible (including CME credits). Also, to keep in mind: for all participants, recordings of the Body Composition Conference contents will remain available for 12 months on the Body Composition Channel.
Click here to view the program and register to the Body Composition Conference 2022.